Beauty and Death - Entryway
Beauty and Death - the Ruins
Beauty and Death - Entryway
VISION.
​
Sparks House relies on God's goodness and the power of creative endeavors to equip people to solve problems, to collaborate, and to communicate in ways that reveal the beauty that is inherent in all people.
mission.
​
Sparks House will provide training and experiences in collaborative art making, honest and respectful dialogue, and social and spiritual formation.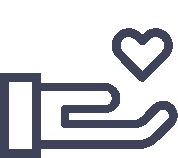 We would be knocked over with amazement to have your help in growing this ministry. Little, big, one-time, monthly…whatever God puts on your heart!